Polished flooring 
Once the final coating is done on your solid timber floor there is usually a waiting period for the timber floor coating to properly cure.  Depending on the floor coating type, it may take 3 to 7 days for the timber floor coating to cure satisfactorily and become free of odours. During these 3 to 7 days the solid timber floor should not be walked on and all furniture should be kept off the floor.  
Pre-finished Flooring
Pre-finished flooring is ready to walk on as soon as the last floorboard is put in place. You are also able to move your furniture back onto the pre-finished timber floor straight away. 
Bona Timber Spray Mop Kit
The Bona Spray Mop is consistently voted one of the worlds best spray mops and is available in over 90 countries worldwide. The Timber Spray Mop kit is specifically for use on treated timber floors. Forget about filling up a bucket. Just spray and clean!
The Swedish designed Bona Timber Spray Mop kit comprises a sturdy trigger handle and swivel mop head, a microfibre cleaning pad and an 850ml refillable cartridge of Bona's own award-winning Wood Floor Cleaner. Simply open the box, click together and you are ready to go. The microfibre pad picks up dirt and moisture to remove stains, dirt and grime, and is machine washable to use over and over again. Bona's world-leading timber spray mop will make short work of cleaning your timber floors.
Bona Timber Floor Cleaner
Bona Timber Floor Cleaner is a ready-to-use water-based cleaner designed for the on-going maintenance of finished timber floors. Quick, easy and convenient. Bona Timber Floor Cleaner is available in a 1 Lt Trigger Spray, economical 2.5 Lt Refill Pack and a 0.85 Lt Spray Mop Cartridge. Removes 99% of bacteria when used with Bona's Microfibre cleaning pads.
Bona Cleaner for Oiled Floors
Bona Cleaner for Oiled Floors is ready-to-use, safe and effective cleaning designed specifically for oiled wooden floors. It both cleans and nourishes the surface whilst maintaining the protection of the oiled timber.
Looking after your floor
Whether your timber floor is polished on site in Geelong or pre-finished the following care and maintenance should be used;
Sweep regularly with an antistatic dry mop

Use soft brush head vacuum

Use damp mop as advised by the coatings manufacturer, often on a fortnightly to monthly basis.

Use only recommended cleaning products

Apply floor protection to furniture and appliances (e.g. Felt on the bottom of chair legs)

Wipe up spills, drips, drops or sprays immediately

Keep pet nails trimmed

Lift furniture when moving items

Use entry rugs and mats to trap grit

Move internal rugs regularly
Tips on cleaning your floor
When damp mopping, the timber floor needs to be as dry as possible so ensure the mop is well wrung out.  Never leave water residue on the solid timber floor.

Sand and grit are an enemy to timber floors, these small particles act like a sandpaper scratching the timber floors.

Some commercial cleaning products may be a skin or breathing irritant, check the product safety advice, wear gloves and use the product in a well-ventilated area.

When cleaning agents are too concentrated, they will attack the coating and leave a permanently dull mark.

Always check the cleaning agent is pH neutral, and test any cleaner on an inconspicuous area of the floor before general use.
Shaun's Floors sells all cleaning and care products for ensuring your floor stays in good condition.  Floor cleaning products are available at 128 Grove Road, Grovedale or by contacting us at info@shaunsfloors.com.au.
What not to do on your floor
Do NOT use steam mops (This includes dry steam mops. These devices may create distortion in the boards, can soften coatings and finishes or alter the look of your floor.)

Do NOT use a wet mop

Do NOT use rubber backed rugs

Do NOT use hard head vacuum cleaners

Do NOT use warn brushes

Do NOT use abrasive cleaners

Do NOT use silicone sprays

Do NOT wear stilettos, sports or work footwear

Do NOT use steel wool or other abrading products
Request a free quote today!
If you have any questions or would like to organise a quote? Fill out this form and we will be in touch as soon as possible.
OPEN HOURS
Mon-Fri: 9am - 3pm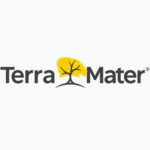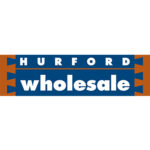 accreditation's