Shaun's Floors offers many different types of installation services for your new flooring. The four main types of installation we offer are floating, Directly Glued over plywood, over particle board and direct stick to concrete.
Floating Installation 
The floating floor installation method can be used on laminate, hybrid and engineered flooring products. The floating floor method can be done over levelled tiles, plywood, concrete, particle board and existing timber. For the floating installation method, a foam underlay is laid across the floor to stop echoing and offer a more comfortable floor. Click system flooring is then placed on the floor and clicked together. If the flooring has a tongue and groove the flooring is placed over the foam underlay and glue is placed within the groove of each board to ensure each board stays stuck together for years to come. The floating floor method is one the simplest ways to lay new floor making it cheaper than other methods of installation as well as also making it possible to do it yourself.
Plywood Installation
The plywood Installation method can be used for solid hardwood timber and engineered floorboards. The plywood installation method has the added bonuses of being able to install solid hardwood timber that is wider than 130mm and it also adds extra height to your floor. For the plywood installation method, a black plastic is laid on top of the concrete, plywood is then laid on top of the plastic and pinned to the concrete. Next the floorboards are glued and nailed on top of the plywood.
Particle Board Installation
The particle Board installation method is often used for the upper levels of buildings and houses or in Houses on Tradition Stumps. Solid hardwood timber, engineered timber floorboards, laminate and hybrid can be laid over the top of particle board. For flooring that is glued to the particle board, the particle board is first rough sanded and then the flooring is glued directly to the particle board.
Direct Stick Installation
The direct stick installation method is used for solid hardwood timber 90mm wide or smaller and engineered floorboards if you would like a wider floorboard. For the direct stick installation method, an Epoxy moisture barrier is spread over the concrete. Once the moisture barrier is dry the floorboards are directly glued to the concrete. 
Request a free quote today!
If you have any questions or would like to organise a quote? Fill out this form and we will be in touch as soon as possible.
OPEN HOURS
Mon-Fri: 9am - 3pm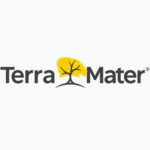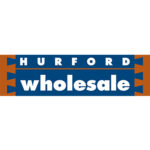 accreditation's