HIGH QUALITY AND LONG LASTING SOLID TIMBER FLOORING IN GEELONG
Solid hardwood timber flooring is one of the most luxurious flooring options available in Geelong. It is warm on the feet and provides value to your house.  Your friends and family are sure to comment on how stylish your home is. 
Solid hardwood timber floorboards by Shaun's Floors in Geelong have many other advantages including being easier to keep clean compared to carpet, solid timber is non-allergenic as dust and pollen do not get trapped within the timber flooring and they improve the acoustics within your house. Shaun's Floors solid hardwood timber flooring is also sustainably sourced locally, long-lasting, strong and durable. Shaun's Floors solid hardwood timber flooring comes in many different colours from traditional to modern looks. Come see our showroom in Grovedale Geelong. 
Shaun's Floors can lay timber flooring over many flat subfloor areas throughout Geelong and the surf coast, whether it's particle board, concrete, plywood or even an existing timber floor. Shaun's Floors floorboards are available in many sizes from 80mm to 180mm wide and come in 5 different grades from no feature at all to lots of features (knots and gum veins). Get in Touch with Shaun's Floors professional team to get a free quote today.
We install solid timber flooring in many locations. We work in Geelong, Surfcoast, Ballerine Peninsula, Colac and all the surrounding areas, We are even happy to travel to Apollo Bay
We can install Solid timber flooring directly glued to concrete, or over an existing timber floor. Shaun's floors have the right installation method to suit your new home or renovation in the Geelong area. Calls our Geelong office today and get a start on your stunning timber floor.
Timber flooring is available in many different grades, sizes and species. Our Geelong showroom has many timber floorboards on display. We have common timbers such as Spotted Gum, Blackbutt and Tasmanian Oak, Available in 85, 130 and 180mm Boards. From a Rustic timber floor to a clean sleek timber floor, we will have the right floor to suit your home. Come and visit our Geelong showroom to pick the right timber floor for your next project
Shaun's Floors has the right advice you need to install the timber floor yourself. We are happy to supply the timber, glue and coatings you need to get the job done. We can offer the right advice and help you need to get your timber floor installed as the professionals do.
Ready to choose your new timber floor? Come visit our timber flooring showroom located in Geelong at 128 Grove Road, Grovedale. 
Want to receive a free measure and quote? Fill out our contact form, give us a call at 0352781131 or send us an email at info@shaunsfloors.com.au
Just peeled back your old flooring to find timber floorboards or want to freshen up your existing timber floor? Click here to see our Sanding and Polishing page 
Request a free quote today!
If you have any questions or would like to organise a quote? Fill out this form and we will be in touch as soon as possible.
OPEN HOURS
Mon-Fri: 9am - 3pm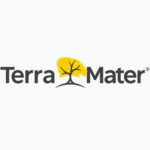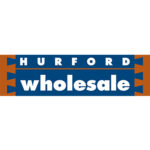 accreditation's