Shauns Floors offer a wide range of timber flooring supply, installation and repair services in and around the Geelong area. If you don't find what you are looking for below, please don't hesitate to contact us to enquire or request a free quote!
To learn more about Shaun and our team, you can give us a call or send us an email. If you are considering restoring, replacing, or installing new timber flooring, give Shauns Floors a call today for a free measure and quote!
our timber flooring services
Sanding & Polishing
To keep their appearance up, Shaun's Floors offers expert floorboard sanding and polishing services to homeowners.
Staining & Colour Magching
Give your floor a new look, speak to us about our staining and colour matching service to give your floors a new life!
Laminate & Bamboo Flooring
A fine-looking flooring solution, providing stability and insulation in one affordable package with no fuss and mess.
Cork Tiles
Shaun's Floors offers traditional and modern style cork floor tiles and cork tile installation at a very reasonable price.
Floor Board Repair
Whether water damage, rotten floor boards or finishing an old renovation, we can help!
Floor Restoration
It can be satisfying to get a completely new timber floor, but sometimes it's not practical or cost-effective.
Parquetry Flooring
Parquet flooring offers homeowners many options for interior decorating as well as a long-lasting, high quality floor.
Solid Timber Flooring
These floorboards aren't made from anything less than the best Australian hardwood. You'll appreciate the quality of our solid timber floors.
Experts In The Field
We have 20+ years of experience in designing, repairing and installing a wide range of timber flooring.
Quality Products at Affordable Prices
We only use high quality products, and can supply and install them at affordable prices.
Repair Or Replace!
Not only can we supply new floors, we can also repair and restore your existing wooden floors.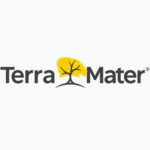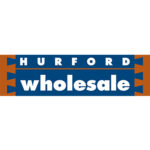 accreditation's